article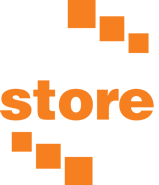 10th, Apr 2019
Are you expecting a house full of people this Easter? Are you worried about how you'll squeeze everyone in around the dining table, or that your house looks a mess?
You can create more space for guests, presents and seasonal fun with Simply Store, an innovative self-storage solution which operates in Ipswich and other locations across Suffolk. Here we look at five key reasons why you might need our services over the holiday period.
Making More Room for Guests
Easter can be an ideal time for the family to get together, and this can mean visits and stayovers from lots of relatives. You'd like to let them sleep in the spare room, but it's is full of clutter which has built up because you haven't been using it regularly.
The best solution is to put all these bits and pieces, whether they are clothing, books or even furniture, into a self-storage facility. You now have plenty of extra space for your guests because of this storage solution.
Having a Spring Clean and Declutter
For many people the Easter holidays is the ideal time for a spring clean and declutter.
During this process, you will often come across some sentimental items which you don't need around your home, but you cannot bring yourself to throw them away. Why not keep them in a local storage facility?
One of the beauties of self-storage is that you can move items in and out as and when you need them. For example, if your wardrobes aren't big enough for all your clothes, you could keep summer clothes in storage over the winter months, and unused warmer clothing in summer. You can swap the two over at Easter or when the weather starts to improve.
Going Away?
If you are one of the lucky people who has booked a holiday over Easter, you don't need to worry about leaving your house unoccupied, even if the neighbours are away as well. Simply put your valuables into a secure facility mean that you can enjoy your holiday.
Hiding the Easter Eggs
Families with children will know all about the difficulty of preserving the magic of Easter. This is because if you try to store your children's eggs secretly somewhere inside your house, the chances are they will be able to find them, no matter how good you think your hiding-place is.
Somehow you need to find a way of preserving the element of surprise. So why not store them somewhere secure, such as one of our Simply Store facilities? All your eggs and cards will be locked up well away from any prying eyes.
It's Good for Businesses Too
If you work in retail, the Easter Bank Holiday period may be your busiest period for sales, particularly if you work in the DIY and home improvements sector. Storage solutions allow you to keep extra stock which you can move into your business premises as and when you need it.
In other businesses, however, Easter can be an extremely quiet time of year, with two bank holidays in the space of four days. You could close the office down, store all the furniture and give your walls a fresh coat of paint.
Self-Storage in Ipswich from Simply Store
At Simply Store we can give you all the extra storage space you need. We deliver a trailer to you at a pre-arranged time, you fill as little or as much of it as you need – each unit has 35sq ft of storage space – then we come and collect it, again at a mutually agreed time.
We offer self-storage facilities at Ipswich, Stowmarket and Bury St Edmunds and other locations in Suffolk. If you would like to book some extra space storage with us, follow this link and fill in the online form.